What started out as a small tasting group called "Mad Dog" and maturing into "The Downtown Oenilogical Group" this core circle of five friends sought the experience of winemaking to deepen their understanding  and appreciation as end users.  With each backyard and loading dock vintage under their belt, the desire to go deeper took root.   In 2012, with a unique and varied skill set, the five created Laelaps, a true commercial enterprise.   To the five of us, Laelaps represents  the endless pursuit of that which is genuine, perfect, and really tasty.
Andria Shirk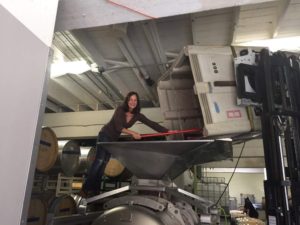 Andria's passion for wine began while touring the world as a Madonna impersonator. During this time, she developed her palate and appreciation of fine wines.  On her time off, she planted a small vineyard in Oregon and returned to school to study enology. After retiring from show business, she honed her craft working under Drew Voit at Shea wine cellars. In 2012  D.O.G. wines was founded with the potential to make her own wine at the old Beacon Hill Estate under the guidance of Drew Voit – her mentor. In addition to making wine she runs domestic and international wine competitions.
Tom Harvey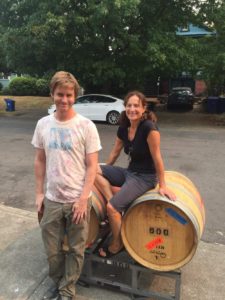 Tom's love of wine began while a ski bum and cook in Sun Valley, Idaho.  Later, he went on to attend the California Culinary Academy and cook professionally in San Francisco, before moving north to open Portland Wine Storage. Then it was time to go back to school for winemaking in Oregon, and, together with his wife, Andria, began making pinot noir, syrah and cabernet sauvignon. When not obsessing over Laelaps, Tom and Andria spend time each year exploring the world's great wine regions, searching for the ever elusive perfect bottle of wine.
Joe Padulo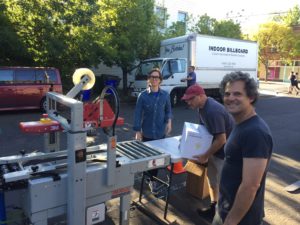 A professional chef, Joe has worked in restaurant kitchens in several cities. His lifelong interest in food has developed side-by-side with a passion for wine. An avid collector, he founded Portland Wine Storage in 2000 to provide temperature-controlled, safe wine storage to local aficionados. Joe and Tom regularly make use of their culinary training, catering events for Portland Wine Storage and for private customers. Joe is also the private chef for his three best customers: his wife and two children.
Sam Sundeleaf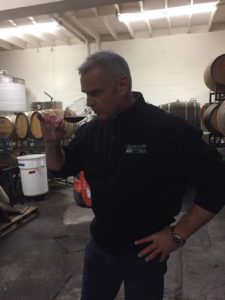 Sam's day job is president of Sundeleaf Painting, Inc. and manager of several other small business projects. In a stroke of genius Sam jumped head first in making wine with friends starting in the fall of 2004. Realizing just how easy (not) and fun (really) it is to make wine and after several amazing vintages of making Pinot, Cabernet Sauvignon and Syrah; Sam was struck by another entrepreneurial jolt that said: "Hey, I know business and what a better way to further develop my connection to my friends than start a five way business ownership of a small wine company". And here we have what Sam considers his best business decision yet, helping to found D.O.G. Wines.
Norm Schoen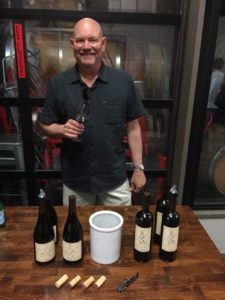 Norm is a licensed Architect who decided long ago that his interest in wine, food and cooking could be his lifelong hobby.  He is a self-taught cook with a bit of training from the Culinary Institute of America Greystone. He dabbled with making beer and wine at home until eventually connecting with the group that became Laelaps.  He is a member of the Burgundian wine brotherhood Confrerie des Vingnerons de Saint Vincent Macon and he is also active with a handful of other wine tasting groups. In addition to his love of cooking for friends and family he enjoys traveling to wine destinations throughout the U.S.A.
Click to see more images of our winemaking process: